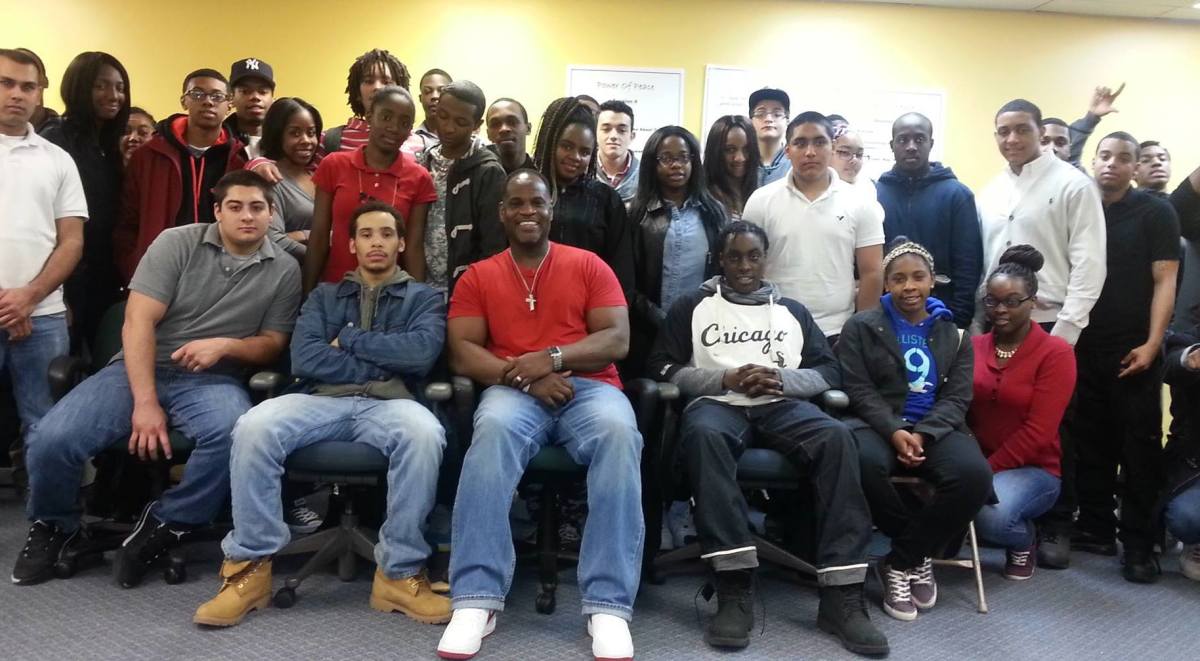 A potent but overlooked dropout prevention strategy is building the competencies of youth development, staff, and volunteers. Youth Voices Center provides a unique program that can be applied during and after school, as well as on-site in the community in collaboration with Community Based Organizations. The Power of Peace program works with at-risk teens to fulfill their potential, keep them enrolled during the middle and high school years, and on track toward college and career.
Established in 2008, Youth Voices Center, Inc. (YVC) is dedicated to promoting positive youth development among adolescents through its Power of Peace program offered in schools, community centers, and youth groups across Westchester, Schenectady, Columbia, Dutchess and Rockland Counties. The Power of Peace program is a youth development initiative focused on developing leadership, teamwork, collaboration, decision-making, respect for others and self, and cultural awareness.
Adolescence is a turbulent time for youth when they often feel confused, alone, and vulnerable. Executive Director Michael Arterberry designed the Power of Peace program to provide teens with an opportunity to build positive values, identities, and social competencies, thereby giving them to tools to reach their full potential. The program is informed by Michael's nearly 30 years of youth development experience working as a social worker and counselor with youth in a variety of settings as well as his own experiences in life.
Target Population
YVC currently provides its Power of Peace program to New York State adolescents, ages 12-18 years old, with a focus on diverse schools, community centers, and youth groups.
In recent years, YVC has worked with students in several New York State school districts: Schenectady, Peekskill, Port Chester, New Rochelle, and Scotia-Glenville. Several of these districts are designated by the New York State Education Department as "high-needs" districts, struggling with poverty and low on-time graduation rates.
YVC is committed to help lower the rate of violent incidents in these schools and support students in realizing their full potential.
Goals and Outcomes
The overarching goal of YVC is to promote positive youth development and to lower the incidence of interpersonal violence among teens. YVC aims to achieve this goal by disseminating its Power of Peace program to a critical mass of students that represent a cross-section of their respective school, community center, or youth group. By helping these young people to dispel negative stereotypes of themselves and others and increase their capacity for empathy, YVC hopes to create safer school communities and more confident adolescents. The specific participant outcomes that YVC has identified include:
1. Increased self-esteem
2. Increased cultural awareness
3. Increased empathy
4. Increased knowledge of self and others