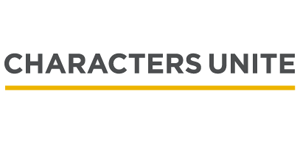 By Briggette Sayegh • • December 23, 2010
NEW ROCHELLE — Michael Arterberry calls winning one of USA Network's annual Characters Unite Awards a humbling experience.
Characters Unite is the network's community-affairs program working to "address the social injustices and cultural divides prevalent in society," according to its website. The awards are meant to "recognize extraordinary individuals who have made significant efforts to fight prejudice and discrimination, while increasing tolerance, respect and acceptance."
Arterberry, 43, created a New Rochelle-based nonprofit organization in 2008 called Youth Voices Center, Inc., along with its Power of Peace Program, to improve the quality of life of young people by encouraging conflict resolution, teamwork and respect of others who are different.
There were eight winners nationally; each will receive a $5,000 grant, and they are being featured in an on-air public-service announcement that can be viewed at www.charactersunite.com/video/awards.
Arterberry runs some 40 workshops a year in which he visits high schools and works with about 25 students at a time to promote community-building through various exercises.
One activity in the program includes having the students, most of whom do not know one another, engage in conversation about different topics.
"What they find in the end is that it's not normal or common for teens to actually communicate these days," said Arterberry, a New Rochelle native who now lives in New Fairfield, Conn. "They don't talk because it's not part of our culture anymore."
Arterberry has been working with nonprofit groups since graduating from Iona College with a degree in social work.
He said he believes it is essential for young people to have mentors and to be able to speak to one another.
He has had a long career working with young people, including as a foster-care case manager and as a school counselor.
He now works mostly with teens and says his passion stems from his own experience growing up with strong mentors.
"I'm just trying to create a new generation. I hate for them to be stigmatized as a 'lost' generation," said Arterberry. "They're not lost; they're just looking for something. And if you give them that something, they'll stick to it."
He works with more than 1,500 kids each year.
"These kids start to find out their true identities," Arterberry said. "Even the teachers realize something about themselves."
Ossining High School principal Joshua Mandel has been working with Arterberry for several years, and said that hundreds of Ossining students have participated in his workshops.
"It's a way to build a community in high schools and to bring students together — to teach them that there are many similarities with people, and it is possible to be friendly with people you never thought you could be friendly with," the principal said.
Arterberry was formally honored at a luncheon held in Danbury, Conn., last Wednesday.
"I am extremely proud of Michael," his wife, Rachel, said. "He is an amazing person with tremendous passion. He has more passion and fire to help teenagers than you can ever imagine."