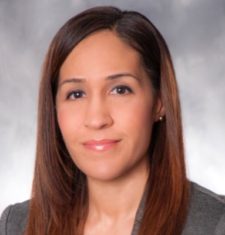 Lani Medina
Board of Directors
Lani joined the YVC board in May, 2018.  She is a corporate transactional attorney and higher education professional committed to public service.
A Bronx native, Lani enlisted in the United States Air Force after graduating from high school and was stationed at McConnell Air Force Base in Wichita, Kansas where she completed her associate's degree.  Following her enlistment, Lani returned home to pursue her passion for, and to better herself through, higher education.
Lani subsequently completed her B.A. at Columbia University where she worked full-time as Graduate Coordinator of the Political Science Department and as Program Administrator of the Minority Affairs Office.  Lani's combined professional and academic experience at Columbia University strengthened her passion for higher education and inspired her to pursue a career in law.  She then completed her J.D. at Fordham University School of Law.
Following law school, Lani worked as an associate attorney at two global 100 law firms where she represented a diverse client base across a broad range of industries in general corporate and mergers and acquisitions transactions as well as capital markets offerings.  Lani also gained extensive experience representing various nonprofits, an accomplishment in which she takes great pride.
Currently, Lani teaches Business Law at a private college in the South Bronx where she also serves as an academic advisor.  In addition, Lani recently started her solo law practice where she represents New York and New Jersey small businesses and nonprofits in corporate and business law matters.