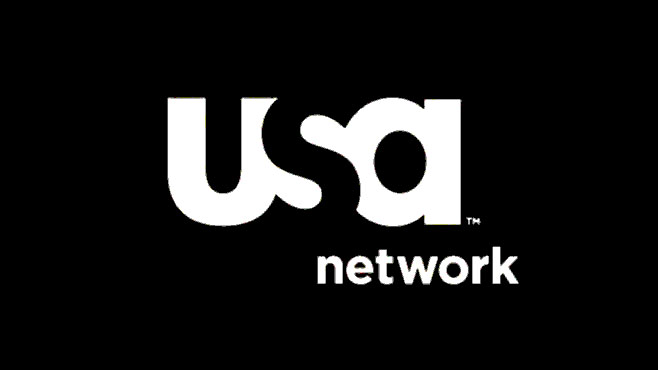 By Bill Gorman– November 29, 2010Posted in: Network TV Press Releases
via press release:
Bright House Networks, Charter, Comcast, Cox Communications, Mediacom, Suddenlink and Time Warner Cable Recognize Community Winners
Honorees Acknowledged at Local Award Presentations Across the Country With $5,000 Grant; Featured on USA Network On-Air and Online
NEW YORK, NEW YORK – November 29, 2010 –Continuing its highly successful multiplatform campaign to address social injustices and bridge cultural divides, USA Network, along with its MVPD partners, today announced the 2010 recipients of the Characters Unite Awards. Eight winners were selected from hundreds of nominees for their successful efforts in combating prejudice and discrimination while increasing tolerance and acceptance.
"Congratulations to the extraordinary characters who, in the face of adversity, have worked tirelessly to instill tolerance and acceptance in our communities," said Bridget Baker, President, NBC Universal TV Networks Distribution. "With our affiliates, we're proud to celebrate the Characters Unite winners and the efforts they lead."
Timed to USA Network's  "Characters Unite Month," each honoree will be acknowledged during a hometown award ceremony and will receive a $5,000 grant from USA Network and participating local MVPDs (multichannel video programming distributor) to donate to his/her project or related nonprofit organization. Additionally, honorees will be featured on-air and online in a PSA featuring Reshma Shetty, star of the USA Network hit series ROYAL PAINS.
Nominations for the Characters Unite Awards were submitted by the public on charactersunite.com. In addition to the awards, Characters Unite Month includes: an original Characters Unite-themed documentary; on-air promotion and Public Service Announcements (PSAs); extensive digital content, such as a new Facebook game application; star-studded community storytelling events and education workshops in partnership with The Moth; and a new national poll.
2010 Characters Unite Award Recipients:

Michael Arterberry, New Fairfield, CT (Charter Communications)

Founder and Executive Director, Youth Voices Center, Inc.

Michael Arterberry founded the organization Youth Voices Center and its Power of Peace program to improve the quality of life of young people by encouraging conflict resolution, teamwork and respect of others who are different, resulting in schools and communities that are safer and more productive places for youth.

Jessica Estevez, Riverview, FL (Bright House Networks)
Director of Programs, Community Tampa Bay
As Director of Programs for Community Tampa Bay, which works with individuals, groups and organizations to create an inclusive society strengthened and empowered by its diversity, Jessica Estevez develops and manages leadership and diversity education programs for high school students, designed to empower them with knowledge and tools to help them combat social injustice.
Milia Islam-Majeed, Chino, CA (Time Warner Cable)
Executive Director, South Coast Interfaith Council
As Executive Director, Milia Islam-Majeed oversees the South Coast Interfaith Council, which is comprised of approximately 150 churches, synagogues, mosques and more that promote mutual understanding, respect, appreciation and cooperation among people of all faiths and cultures. Previously the Program Manager of the Islamic Society of North America (ISNA) Leadership Development Center in Plainfield, Indiana, she was also recently part of an interfaith program sponsored by the U.S. Department of State where an American delegation of six scholars and community leaders were invited to Indonesia to participate in interfaith dialogues focusing on religion and society.
Elke Kennedy, Greenville, SC
Founder, Sean's Last Wish
Elke Kennedy founded Sean's Last Wish, an organization dedicated to raising awareness of hate crimes and to combating hatred, bullying, violence and bigotry, following the tragic death of her son due to a violent hate crime.  She travels the country to share her story and to educate the public about prejudice and how discrimination leads to hate and senseless crimes.  She also teaches people the importance of hate crime protections and tirelessly advocates for greater resources to investigate these crimes.
Amy Lazarus, Washington, DC (Comcast)
Executive Director, Sustained Dialogue Campus Network
As Executive Director, Amy Lazarus works to develop everyday leaders who engage differences as strengths to improve their campuses, workplaces and communities as part of Sustained Dialogue Campus Network (SDCN), which is comprised of students from colleges and universities around the country who are using dialogue to alleviate their campus' social tensions and make their communities more cohesive.
Jan Lilly-Stewart, Charleston, WV (Suddenlink)
Director and Co-Founder of Fair Shake Network
As Director and one of the founders of the Fair Shake Network, a grassroots advocacy association dedicated to a "fair shake" for people with disabilities, Jan Lilly-Stewart works to provide information to policymakers and the public on issues pertaining to people with disabilities, and to support those who are disabled by engaging in legislative advocacy.  Jan has spent more than 25 years working with those who are disabled in counseling and advocacy positions.
Ryan Roemerman, Des Moines, IA (Mediacom)
Executive Director, Iowa Pride Network
Ryan Roemerman co-founded Iowa Pride Network (IPN) as a student at the University of Iowa, leading the effort to establish an LGBT center on campus. He has since developed IPN into a nationally recognized state organization that works directly with students, helping empower them to start and enhance gay-straight alliances in their high schools and colleges, while building a statewide network that offers support, mentoring, educational, advocacy and networking opportunities.
Kyshun Webster, New Orleans, LA (Cox Communications)
Founder, Operation Reach
Kyshun Webster founded Operation Reach, an organization in the Lower Ninth Ward that engages, empowers and inspires children, youth and families through innovative, community-based learning opportunities.  He has built Operation Reach into a national organization, which has programs that reach 12,000 children and youth each year across the south.  The organizations' many programs include Gulfsouth Youth Action Corps to play a leadership role in the restoration of youth programs and services after the hurricane, as well as a "cradle-to-career" pipeline of programs designed to promote educational success among youth regardless of socioeconomic background.
Learn more about the 2010 Characters Unite Award Recipients at charactersunite.com
ABOUT USA NETWORK
USA Network is the #1 network in all of basic cable and is seen in over 102 million U.S. homes.  A division of NBC Universal, USA is the cable television leader in original series and home to the best in blockbuster theatrical films, acquired television series and entertainment events. The award-winning USA website is located at www.usanetwork.com. Characters Welcome.
USA Network is a program service of NBC Universal Cable a division of NBC Universal, one of the world's leading media and entertainment companies in the development, production, and marketing of entertainment, news, and information to a global audience.
ABOUT CHARACTERS UNITE
Characters Unite, USA Network's new community affairs program, was created in January 2009 to address the social injustices and cultural divides still prevalent in our society. Created on the simple premise that life is richer when people see beyond stereotypes and appreciate individual differences, Characters Unite kicked off with a national on-air public service campaign and a multimedia pledge drive for unity and understanding.
Inspired by USA Network's iconic "Characters Welcome" brand and with the support of leading national not-for-profit organizations, the ongoing, multimedia campaign is dedicated to supporting activities and messaging that combat prejudice and intolerance while promoting understanding and acceptance – on-air, online, and in communities across the country.